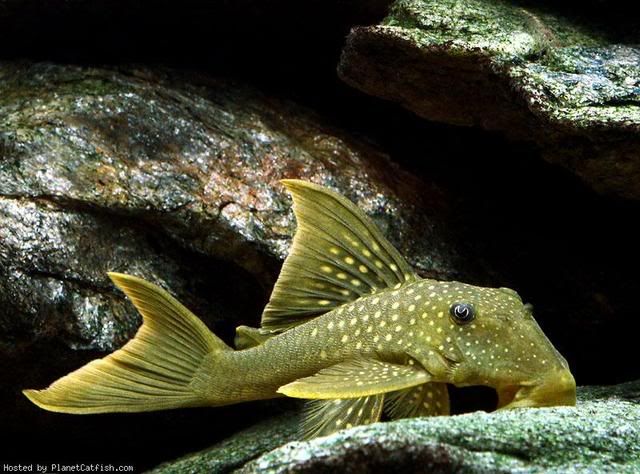 100. YELLOW / GREEN PHANTOM PLECO "L200" (Hemiancistrus sp.) and "L200a" (Baryancistrus demantoides)
FAMILY: Loriicaridae
TYPE: Catfish
MAX SIZE: 7" (approx. 18cm)
ORIGIN: Rio Orinocco, Venezuela (South America)
DIET: Omnivorous
CHARACTER: Peaceful
MISC: basically L200a has higher dorsal fin than L200


99. BLUE PHANTOM PLECO "L128" (Hemiancistrus sp.)
FAMILY: Loriicaridae
TYPE: Catfish
MAX SIZE: 7" (approx. 18cm)
ORIGIN: Rio Orinocco, Venezuela (South America)
DIET: Omnivorous
CHARACTER: Peaceful
MISC: although and effective algae eater, it should be given a varied diet of prepared foods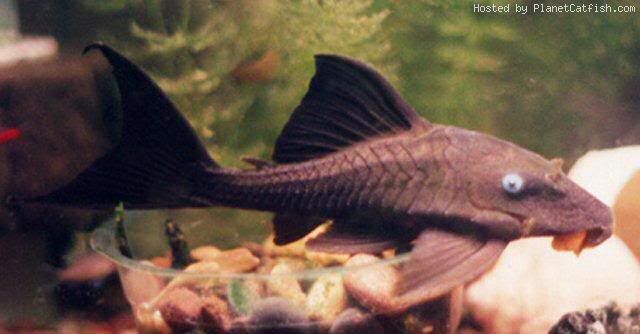 98. BLUE EYED PLECO (Panaque cochliodon)
FAMILY: Loriicaridae
TYPE: Catfish
MAX SIZE: 12" (approx. 30cm)
ORIGIN: Colombia, South America
DIET: Omnivorous, tends to be more herbivorous
CHARACTER: Peaceful
MISC: generally identified as Panaque suttoni, one of the rarest pleco in the market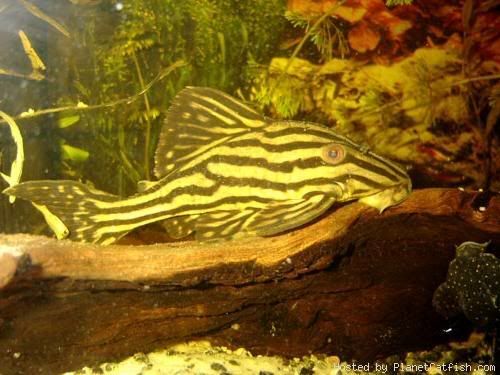 97. ROYAL PLECO "L27", "L190", "LDA63" (Panaque nigrolineatus)
FAMILY: Loriicaridae
TYPE: Catfish
MAX SIZE: 16" (approx. 40cm) for L27 variants, 13" (approx. 34cm) for L190
ORIGIN: Rio Xingu, Rio Tocantins, Rio Tapajos, Brazil (L27) and Venezuela (L190) (South America)
DIET: Omnivorous, tends to be more herbivorous
CHARACTER: Peaceful
MISC: wood eater, they have the ability to digest wood for their fibre diet, L190 is the "text book" royal pleco (Panaque nigrolineatus), while the brazil variants are listed under the name "Panaque cf. nigrolineatus"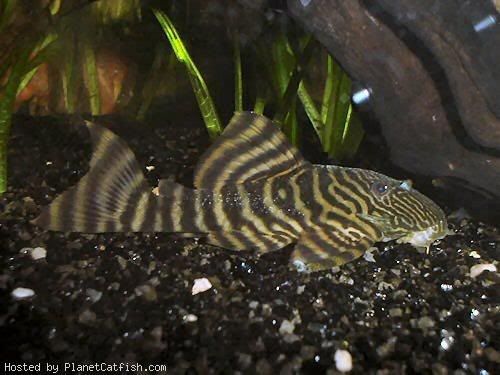 96. TIGER PLECO "L02" (Panaqolus sp.)
FAMILY: Loriicaridae
TYPE: Catfish
MAX SIZE: 5" (approx. 12.5cm)
ORIGIN: Rio Tocantins, Brazil (South America)
DIET: Omnivorous
CHARACTER: Peaceful
MISC: this species belongs to the group of small sized typically wood eating plecos that has been proposed to belong to a new genus, Panaqolus (mini panaque)